My Yoga Classes
Are you stressed out? Are you ready to feel better physically and mentally? Join me for some slow moving stretches, breathing, and relaxation techniques which will naturally lead you to better health, reduced stress, and a sense of inner peace. As the body ceases to struggle, it feels lighter and more graceful. When daily motion is easier, all of life seems easier.
---
Some exercises from the class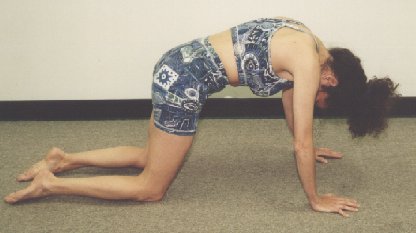 Cat Stretch A wonderful stretch that involves the entire spine. It feels wonderful!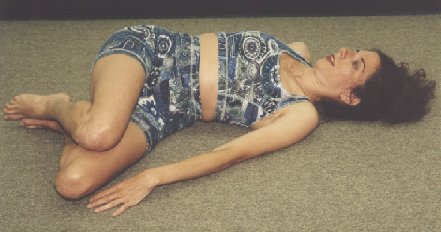 Modified Leg-over Stretch This stretch is good for the lower back, waist, hips, thighs, and buttocks.
---
Class Information
No classes are currently scheduled.